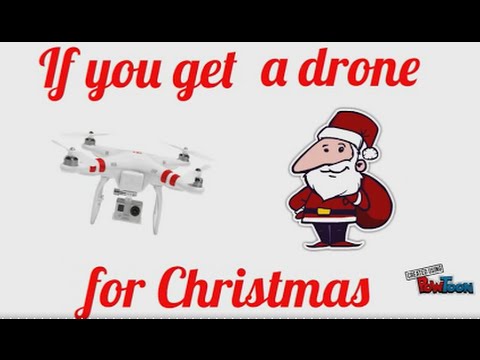 A drone is not exactly a simple toy. This unmanned aircraft system comes with a set of specific guidelines which need to be followed to avoid legal issues. Many children do not fully comprehend the legal and safety restrictions which could potentially have major consequences.
Drones that weigh more than .55 pounds are required to be registered with the Federal Aviation Administration as of December 21, 2015. The registration fee is $5.00 and is renewable in 3 years. New drones purchased for the holidays will need to be registered by February 2016. Children who are members of the Academy of Model Aeronautics have an option to purchase additional insurance coverage for their drone hobby to cover liability in the event of personal injury or property damage to someone other than the owner of the drone or other members of their household. Your homeowners insurance would cover what your policy is written for. Check with your Agent or Broker and don't assume coverage under homeowners. The AMA coverage would be for the extras.
Although drones may seem harmless, they are actually can be a recipe for disaster. In May of 2015, singer Enrique Iglesias was injured by a drone while performing at a live concert event. Drone's that are flown by inexperienced pilots may find themselves tangled in power lines, bursting through windows, causing personal injury or entering into protected airspace. Information is available online for those who are new to flying drones at: knowbeforeyoufly.org. There is a list of safety guidelines for recreational and professional flight.
Intentional acts of injury or violation of privacy may result in a denial in your insurance claim. If you don't want to pay out of pocket, make sure that you are adhering to guidelines and restrictions for your area. Also, the sale of images or videos from your drone may change your use from personal to business. If this is the case, you could be flying illegally. For more information on the use of drones, please log onto: www.faa.gov.
To inquire about insurance for your home or drone, please call Haylor, Freyer & Coon, Inc. at 1-800-289-1501 or contact Mike Siegel at msiegel@haylor.com
{{cta('cc1ea829-d978-4fb6-a03d-b2f0f2b9f700')}}